A Pan-European Platform of Committed Low Impact Small-Scale Fishers
As a platform of grassroots organizations, LIFE represents the interests of 33 organizations in 15 EU Member States associating around 10,000 small scale fishers across all European sea basins from the Baltic to the Black Sea.
We are an association set up and run by small- scale fishers (SSF) committed to: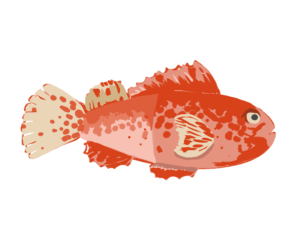 Fishing in a low impact manner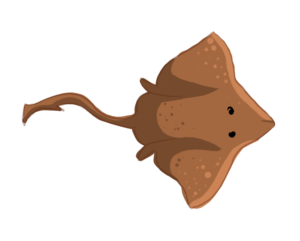 Transforming low impact fishing into an attractive and economically viable profession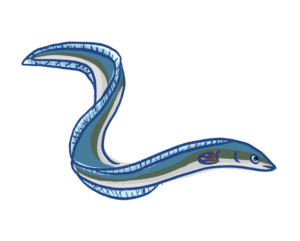 Sustaining fish stocks and protecting the marine environment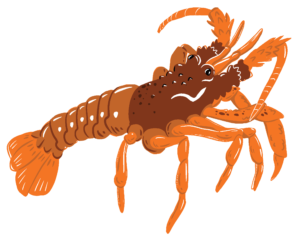 Transforming the food system into a fairer and more sustainable one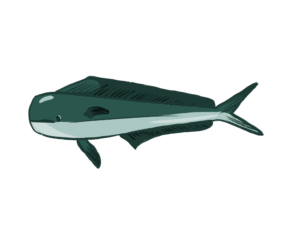 Contributing to prosperous coastal communities
This commitment has been expressed in LIFE'S Statutes, in  different declarations, and with specific proposals on the implementation of the EU Common Fisheries Policy:
Our mission of connecting and empowering fishing communities across Europe could not take place without working closely with a wide range of partners and donors.
The strategic direction of LIFE is developed and overseen by an elected board of directors of working fishers from LIFE's three regions.
Wolfgang Albrech
Katarzyna Stepanowska
Bengt Larsson
Seamus Bonner
Gwen Pennarun
Fernando Gutierrez
Mediterranean and Black Sea
Christian Decugis
Bertrand Cazalet
Luis Rodriguez
Federico Gelmi
The members of our team are based in several European countries. We are dedicated professionals who combine a high level of expertise with a strong dedication for small-scale fishers and seas. We're passionate about the work we do.
Executive Secretary, Brian O'Riordan
Baltic and North Sea Coordinator, Christian Tsangarides
Mediterranean Coordinator, Marta Cavallé
Marketing and Communications Officer, Barbara della Rovere
Project Manager for the Alboran Sea, Macarena Molina
Senior Advisor, Jeremy Percy
Project Manager for Cyprus, Antonis Petrou
Marthese Degabriele
Project Manager in Southern Italy, Manuela Trovato
Project Manager and Communication officer in the Balearics, Annya Crane
2009-2012

How it all started

The seeds of LIFE were sown in the lead up to the 2012 reform of the Common Fisheries Policy (CFP). Thanks to several initiatives aimed at giving small-scale fishers a say in this landmark process, small-scale fisher representatives were able to come together and participate in the "Green Paper" consultation process in 2009 and 2010, and to form alliances with many like minded organizations.  

Together they called for those who fish in the most sustainable manner to be granted priority access to fishery resources, and for a fair reallocation of fishing rights to smaller scale fishers.

2012-2013

LIFE IS FORMALLY LAUNCHED

LIFE was launched in 2012 at the first European Artisanal Fishermen Congress held in Brussels, and consolidated at a second Congress in 2013 held in Santiago.  These 2 meetings served to gather LIFE's founding members, establish LIFE's strategic direction and to define its vision and mission .

2014

LIFE'S START UP

Thanks to a generous start-up grant, LIFE was able to register in the UK in 2014, and establish an office in Brussels in 2015.

2015

LIFE TAKES ITS FIRST STEPS

Having established its presence in Brussels, LIFE started working to

develop a stronger voice for small-scale fishermen across Europe,

represent small-scale low impact  fishers  with the European institutions in Brussels and

support national organisations representing small-scale fishers. 

2016

LIFE BRANCHES OUT

BALTIC AND NORTH SEA PROGRAMME

LIFE is awarded a one off grant from the European Commission under the scheme "Support measures for small-scale fishing' pilot project", to establish a programme of work in the Baltic and North Sea. One major success was the election of 5 LIFE Member organizations to the Executive Committee of the Baltic Sea Advisory Council (BSAC).

LIFE became becomes recognized by the European institutions as the voice for small-scale fishers at EU level and becomes  active in 6 of the 10 Advisory Councils

THIRD EUROPEAN ARTISANAL FISHERMEN'S CONGRESS 

LIFE organises the Third Congress of European Artisanal Fishers in Warsaw, bringing representatives from all its member organizations together. The meeting launched LIFE's 10 year "umbrella" strategy.

LIFE COMMITS TO SUPPORTING THE STRUGGLES OF WOMEN IN SMALL-SCALE FISHERIES

The Congress also committed to working in strategic partnership with AKTEA, the European network of women's organizations in fisheries and aquaculture.  LIFE committed to supporting a specific programme of women in fisheries within the organization

2018

STRENGTHENING THE MEDITERRANEAN PROGRAMME

The MAVA Foundation's Mediterranean Basin Programme  and LIFE form  3-year partnership, greatly strengthening LIFE's capacity in this important sea-basin. 

LIFE engages in, and contributes to the process led by the General Fisheries Commission for the Mediterranean (GFCM) to draft the Regional Plan of Action for Small-Scale Fisheries in the Mediterranean and the Black Sea (RPOA-SSF). LIFE becomes a founder member of the "Friends of Small-scale Fisheries" in GFCM, a group committed to supporting the implementation of the RPOA-SSF. 

At the end of 2018, Brexit made it imperative for LIFE to shift to an EU Member State and to close its UK operations. LIFE becomes registered as a Not for Profit Association (ASBL) in Belgium.

2019

Growing

PULSE TRAWLING IS BANNED

After a long campaign started by LIFE in 2016, the European Parliament votes in plenary to ban fishing with electric "pulse trawls".

STRATEGIC PLANNING

LIFE embarks on an internal reflection through a process of review and strategic planning, involving members and consulting with different stakeholders.  

LIFE now represents 33 members in 15 Member States (incorporating approx. 10.000 fishers).

A FAIR DEAL FOR SMALL-SCALE FISHERIES?

The Pech Committee of the European Parliament organizes a discussion on "A fair deal for  small-scale, artisanal and coastal fishermen SSF in the allocation of fishing opportunities", through the initiative of LIFE, highlighting how the CFP has created a "distorted sea" discriminating against SSF.

2020-2021

STRENGTHENING LIFE'S GOVERNANCE AND DIRECTION

MAVA PARTNERSHIP RENEWED

The MAVA Foundation renews its partnership with LIFE for two years, up to October 2022, enabling the Mediterranean Programme to continue its commitment to supporting LIFE Members at the water-face. The support is for partnership initiatives, linking LIFE to other MAVA partners in two strategic initiatives:  "Foodnected, towards a fair and sustainable food system in the Mediterranean"; and "Empowering the legacy: scaling up co-managed and financially sustainable No-Take Zones / Marine Protected Areas".

STEWARDS OF THE BALEARIC SEA

LIFE becomes a partner of the Marilles Foundation to work in the Balearic Islands over a 3-year period. LIFE's role is to engage with SSF associations and promote their integration into protected area initiatives and associated co-management initiatives and to promote the direct sale of their products. The initiative is linked to LIFE's partnership with MAVA. 

5 YEAR STRATEGIC PLAN DRAFTED

LIFE finalises drafting a 5-year strategic plan, based on a long process of review. The plan commits LIFE to uniting fishers to achieve fair fisheries, healthy seas and vibrant communities. Towards achieving these goals, LIFE developed a theory of change as part of the plan. The strategic plan is reviewed by LIFE's Board of Directors in 2021.

BLUEFIN TUNA IN COURT

A landmark legal ruling in a French court finds in favor of LIFE's French members and partners, and against the French rules for allocating Bluefin Tuna fishing quotas. The ruling has implications for quota allocation across Europe.

STRENGTHENING LIFE'S GOVERNANCE AND DIRECTION

LIFE organizes an on-line Fishers' Forum and General Assembly.  The meeting adopts a statement on the implementation of the 2014 CFP, approves revisions to LIFE's Statutes, adopts LIFE's Strategic Plan, and elects a new regionally based Board of Directors.

2025 Vision

Fishers of the future

LIFE's 2025 vision is to become a cohesive, well governed and financially stable European umbrella organisation, made up of national and local level organisations dedicated to small-scale low impact fish (SSF) production, including SSF fish producer organizations, with a strong presence in Brussels and at sea basin level, having staff and members spread throughout Europe. 

LIFE Members will become actors of change, having their say in European policies, with fair access to resources and markets, engaged in the co-management of their fishing areas, and with their children training as fishers thanks to the development of LIFE's Fishers of the Future Programme.