LIFE wzywa do integracyjnego błękitnego wzrostu na konferencji Our Ocean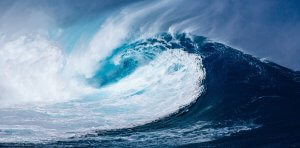 Bruksela, 16 października 2017 r.
Brian O'Riordan, zastępca dyrektora organizacji Low Impact Fishers of Europe (LIFE) Z zadowoleniem przyjęła inicjatywę FAO dotyczącą niebieskiego wzrostu, w której centrum znalazło się rybołówstwo łodziowe. Kontrastuje to z podejściem przyjętym przez Komisję Europejską, która wprowadziła rozróżnienie między błękitną gospodarką, obejmującą wszystkie elementy gospodarki morskiej, a błękitnym wzrostem. Ten ostatni koncentrował się na wybranych sektorach gospodarki uznanych za mające potencjał wzrostu, z wyłączeniem tych, które uznano za mające ograniczony potencjał. Uznał, że przy kształtowaniu strategii błękitnego wzrostu należy położyć większy nacisk na zrównoważony rozwój błękitnej gospodarki, który opiera się na trzech filarach zrównoważonego rozwoju: gospodarczym, środowiskowym i społecznym. Niebieska gospodarka powinna działać na rzecz wszystkich sektorów morskich, a nie tylko kilku.
Przez ostatnie 35 lat rybołówstwo na małą skalę było pomijane przez Komisję Europejską i wykluczane z procesów tworzenia polityki w Europie. W efekcie sektor rybołówstwa na małą skalę - wykorzystujący statki o długości poniżej 12 metrów i narzędzia bezzałogowe - stał się "zapomnianą flotą". Możliwości, jakie stworzył "proces zielonej księgi" w 2009 roku, mający na celu przegląd europejskiej Wspólnej Polityki Rybackiej (WPRyb), skłoniły grupę rybaków do uruchomienia LIFE w 2012 roku, w przededniu nowej WPRyb.
Rybołówstwa (STECF), oficjalnego organu doradczego Komisji Europejskiej, podkreśla, że europejska flota łodziowego rybołówstwa przybrzeżnego stanowi 82% całej floty pod względem liczby i 74% aktywnych statków, około 8% pojemności rejestrowej brutto, zużywa 7% paliwa i wyładowuje 5% połowów według wagi i 12% według wartości. Ta flota większościowa zapewnia 51% zatrudnienia, a przy 65% WDB/dochodu ma najwyższą wartość dodaną brutto jako procent dochodu (oficjalna infografika Komisji Europejskiej: https://ec.europa.eu/fisheries/sites/fisheries/files/docs/publications/2016-small-scale-coastal-fleet_en.pdf ). Jednak zarobki i płace są niskie, częściowo dlatego, że flota nie ma dostępu do wystarczającej kwoty i musi sięgać po gatunki nieobjęte kwotą.   
Niespójne jest to, że rybołówstwo na małą skalę, z jego nieodłącznym potencjałem tworzenia wartości dodanej i zwiększania zarobków, oraz jego synergia z turystyką, powinny być wyłączone z europejskich strategii niebieskiego wzrostu, podczas gdy akwakultura jest w nich uwzględniona. W ciągu ostatnich 10 lat produkcja akwakultury w Europie uległa stagnacji, wykazując spadek do 20%. Mimo to jest ona zaliczana do sektorów "wzrostu", a według dyrektora DG Mare ds. polityki morskiej i błękitnej gospodarki wymaga "pewności biznesowej, sprawnych procedur administracyjnych i odpowiedniej przestrzeni", aby się rozwijać.
Uznanie, że akwakultura wymaga przestrzeni do rozwoju, przy jednoczesnym pominięciu faktu, że przy podobnej dedykowanej przestrzeni i polityce, rybołówstwo na małą skalę również ma znaczny potencjał wzrostu, tworzenia miejsc pracy i przyczyniania się do rozwoju gospodarek lokalnych, jest błędem.
Planowanie przestrzenne obszarów morskich (MSP) jest narzędziem o wielkim potencjale zabezpieczenia produktywnych łowisk dla rybaków prowadzących połowy na małą skalę oraz zapewnienia, że inne interesy konkurujące o przestrzeń oceaniczną nie wkraczają na te obszary. W całej Europie istnieją zarówno dobre, jak i złe przykłady wykorzystania PPOM do faworyzowania lub dyskryminowania rybołówstwa na małą skalę. W przypadku Malty istnieją ambitne plany ustanowienia morskich obszarów chronionych (MPA) w ramach europejskiego programu Natura 2000. Naukowcy zidentyfikowali obszary Natura 2000 w obrębie strefy 3 mil, które zajmują ponad 40% powierzchni łowisk tradycyjnego łodziowego rybołówstwa przybrzeżnego. Nie skonsultowano się w tej sprawie z rybakami zajmującymi się rybołówstwem na małą skalę, którzy mają zostać wykluczeni z połowów na tych obszarach. Jak na ironię, obszary te zostały wybrane ze względu na ich "dobry stan środowiska", co sugerowałoby, że wielowiekowa działalność połowowa, która wykorzystywała te tereny, ma niewielki wpływ i jest zgodna z celami ochrony.
Zgodnie z prawem UE te specjalne obszary ochrony muszą zajmować się ochroną gatunków i siedlisk w połączeniu z prowadzoną tam działalnością społeczną i gospodarczą, w tym rybołówstwem.
W Katalonii rząd przyjmuje dekret, który wprowadzi do prawa współzarządzanie rybołówstwem, stawiając rybaków w centrum zarządzania. Pozwoli to rybakom nie tylko mieć wpływ na sposób zarządzania rybołówstwem, ale także zapewnić, że ich głos zostanie wysłuchany, gdy przyjdzie do przydzielenia przestrzeni oceanicznej dla innych działań.
Nadszedł czas, aby decydenci uznali znaczenie rybołówstwa dla gospodarki lokalnej i krajowej oraz potencjał rybołówstwa w zakresie zapewniania trwałych miejsc pracy, dostaw żywności i źródeł utrzymania, jeżeli będzie ono prawidłowo rozwijane i zarządzane.
♦ ♦ ♦