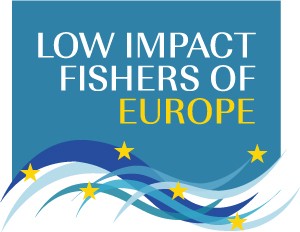 Sea Bass: A major cause for concern
Bass management measures for 2017: recommendations from LIFE, the Low Impact Fishers of Europe Platform.
Brussels, 23 september 2016
Brian O'Riordan
Meeting in Lille, France over two days, member organisations from the Netherlands, France and the UK representing small scale fishers reliant on Bass, discussed and agreed a LIFE position for transmission to the European Commission and Member States.
The state of Bass stocks in the North Sea, English Channel and western waters creates ongoing concerns for many fishermen, which many see as catastrophic.
For some key ports around Lorient in southern Brittany, members reported that catches from hook and line fisheries were only 20% of those even a year ago, and as many as 60% of these small Bass dependent enterprises have gone out of business in 2016.
On the other hand, Bass fishing along the south coast of England has held up in a few areas or decreased only in line with the restrictions imposed in recent times.
Focussing very much on fisheries north of the 48th Parallel, whatever the local situation, members agreed that the current restrictions needed to continue for the time being in light of scientific advice and their own observations.
They did however make clear that any further restrictions must be accompanied by the provision of emergency financial aid if any small scale fishers are to survive until stock levels improve. European Commission sources have informed LIFE that if such a provision is not already included in Member State EMFF Operational Plans, then these plans could be modified to include such.
After exhaustive discussions, members agreed the following position for measures on Bass North of the 48th Parallel:
The current 6-month moratorium from January to June to be moved to run between November and April inclusive to ensure maximum protection over the main Bass spawning period.
Where any additional restrictions are imposed for 2017 and beyond, these must be accompanied by adequate financial compensation in order to ensure that small scale fishers are able to survive until stocks improve. An urgent revision of individual Member State Operational Plans may be necessary in order to provide emergency financial support under the European Maritime and Fisheries Fund.
The current 1% by catch allowance for mobile gears should remain in place. The proposed increase to 5% by-catch allowance should be resisted, incentivising as it does the targeted by-catch of Bass.
Fisheries managers should give serious consideration to providing incentives to all fishers to avoid Bass wherever possible.
Member States must prioritize and improve monitoring, control and enforcement of all vessels catching Bass, irrespective of whether targeted or as a by-catch, commercial or recreational. This must include the by-catches of the larger trawlers, both pelagic and demersal and include Danish fly shooters operating in areas of known Bass activity.
Strengthening of monitoring and enforcement by Member States with regard to both commercial and recreational fishers, including an improved focus on public education related to the marketing of illegally taken Bass. There was a clear failure in implementing previous additional management measures by Member States, importantly including significant delays during the initial introduction phase.
Whilst recognising the difficulties inherent in attempting to assess the impact of current measures in the short term,

LIFE

members urged the

Commission

to pursue what information and data they could in order to more clearly understand the environmental, social and economic impacts of increased regulation.
Increased protection for existing Bass Nursery Areas, to protect the positive increase in recruitment in recent years from any damaging activities. Member States should also conduct an urgent review leading to the designation of new protection areas where necessary. At the same time there is a clear need to improve management and enforcement in this respect as current Nursery Area protections are largely ineffective.
With regard to Bass fisheries in the Bay of Biscay,

LIFE

members stated that, with notable exceptions, similar trends could be observed to those North of 48th parallel, with significantly lower catches being taken. They highlighted the urgent need for improved scientific studies to ensure that Bass management there did not follow the same ruinous route observed further north. Members did recommend a complete moratorium for Bass fishing for February and March, for all metiers operating in the Bay of Biscay.
Members finally requested for all areas that additional research, to better understand the role of other fishing activities in disturbing the seabass spawning be undertaken.
♦ ♦ ♦