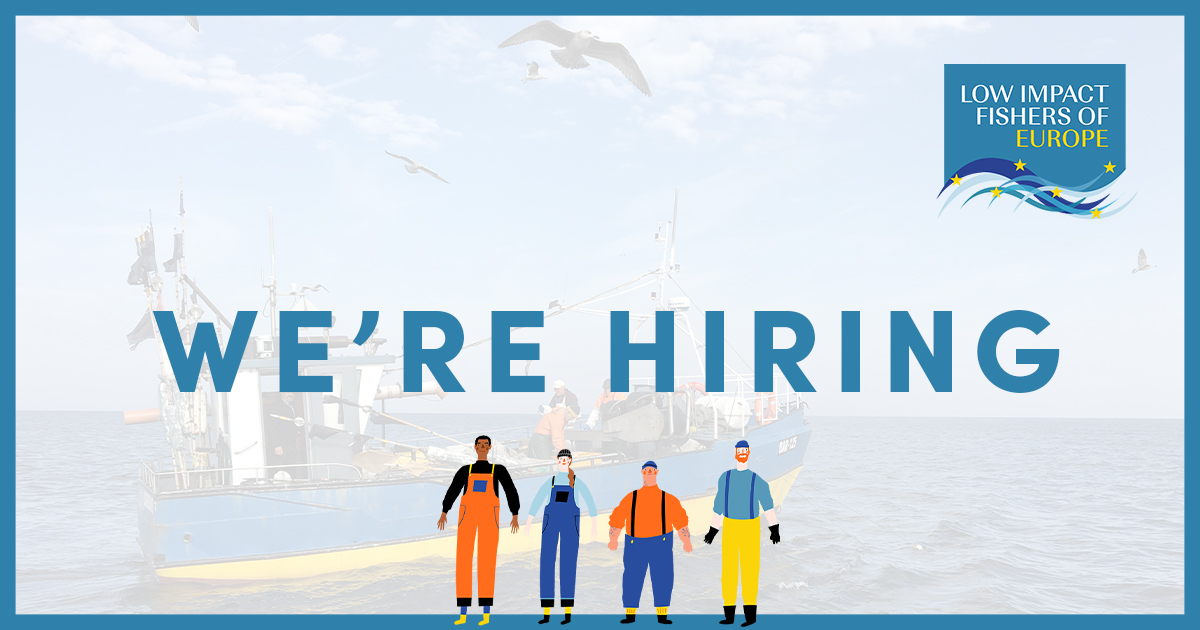 The Low Impact Fishers of Europe (LIFE) is a European platform uniting small-scale fishers (SSF) to achieve fair fisheries, healthy seas and vibrant communities. LIFE is an organization of organizations from across Europe, providing a dedicated voice for its members, supporting them to organize regionally, and building their capacity at national and local level both as small producers and as agents of change.
LIFE is currently seeking an experienced, self-motivated and multi-skilled candidate to fulfil the role of Baltic and North Sea (BANS) Regional Coordinator. LIFE has 10 member organizations in the BANS region, from Denmark, Sweden, Germany, Poland, Finland, Latvia, Netherlands and France.
The BANS Coordinator will work remotely, but in close collaboration with LIFE's Brussels office.
Main Tasks and Duties
Follow closely the fisheries policy making agenda in the region, especially the agenda and work programmes of the relevant consultative bodies including the regional Advisory Councils, Baltfish Forum, HELCOM, the Scheveningen Group and others.
Provide effective support for LIFE's members and other small-scale fishers to prepare position papers and articulate messages to be transmitted at national, regional and European level
Establish strategic alliances with like-minded groups – NGOs, scientists, academia, and others to promote small-scale low impact fishing
Advise and support LIFE members and other small-scale fisher associations to establish Fish Producer Organizations and other structures to enable them to secure improved access to fishing opportunities and markets
Initiate, promote and engage in capacity building workshops, exchange of best practices, cooperation with scientists and partners, and projects to develop solutions to problems facing small-scale low impact fishers
Promote LIFE at regional level
Fisheries Affairs
Monitor regional consultative bodies and support and encourage the participation of LIFE's members and other small-scale fishers in these, especially the regional Advisory Councils;
Support LIFE's members and other small-scale fishers to establish positions, articulate messages and disseminate them at local, regional and EU level
Identify common interest and needs, promote initiatives, projects and co-operation among fishers in the Region
Coordinate regional capacity building, develop networks of small-scale fishers and facilitate their presence at key meetings at both Member State and Brussels level
Meetings/Logistics
Organise workshops, seminars, trainings, conferences, inter-fisher organisation meetings
Carry out field work, visiting small-scale fishers organisations
Keep track of annual regional planning and reporting timetable, work with LIFE's Baltic and North Sea members to achieve shared objectives within agreed timelines
Undertake the support of particular projects in consultation with LIFE's Executive Secretary
Administrative/Reporting
Manage the day to day administrative operations of LIFE's Baltic and North Sea members
Act as a conduit of communication to Board of Directors, Members of LIFE and LIFE's team
Establish and maintain filing systems with reports and records.
Work with LIFE's Brussels Office to ensure adequate financial record keeping and reporting
Communication
Act as a first point of contact for Regional external and internal queries
Disseminate information about LIFE and increase membership
Maintain up to date knowledge of LIFE's work, in particular for activity reports, and maintain contact with similar regional organisations
Maintain an active presence on social media
Monitor regional media in relation to fisheries issues
Education & Experience
Relevant fisheries background or equivalent experience OR Master's Degree in Fisheries, Political Science, Economics, Communications, Environmental Affairs or equivalent professional experience
Project management experience is considered an asset
Administration/Secretarial
Experience of developing, operating and maintaining effective administrative systems
Experience of and familiarity with Microsoft Office software (Word, Excel, Outlook, PowerPoint) packages and video conferencing systems
Experience of organizing and administering meetings, including minute taking
Ability to understand, analyse and collate complex data in a meaningful way
Project Management skills or experience preferable
Experience working with a similar organisation
Logistics
Ability to organize conferences, meetings (travel, accommodation, venue, catering, etc)
Communication
A high standard of written and oral communication skills
Fluency in English (both written and verbal)
Good knowledge of German and Polish; knowledge of a Scandinavian language is considered an asset
Excellent minute-taking and drafting skills
Personal Qualities
A high degree of motivation and professionalism
Excellent inter-personal skills
Respect for confidentiality at all times
Ability to develop effective working relationships at all levels
Ability to work unsupervised and with a high level of initiative
Proactive, creative and flexible in finding solutions to problems
Ability to remain calm and deliver to tight deadlines under pressure
Takes in information and learns new skills quickly
Flexibility and reliability
Personal belief in and support for the aims and objectives of LIFE
Willingness to work unsocial hours and travelling if required Remuneration: 40K€ annual gross salary
Starting Date: Post to commence January 2022, or soon after
This is a self-employed full time collaboration contract, renewable annually.
Location: home based within the BANS project area
If you are interested in applying for this position, please send your CV in English along with a covering letter to: deputy@lifeplatform.eu
Closing date for applications: November 13 2021