Slow Food, Global Footprint Network, Low Impact Fishers of Europe (LIFE) and GOB Menorca launch joint project to accelerate the transition to sustainable food systems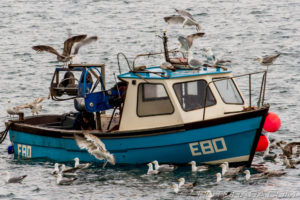 Italy, March 4th, 2021 – Foodnected, a new project designed to promote the transition to sustainable and fair food systems in the Mediterranean region, will be launched on March 10 at a virtual event as part of the international festival Terra Madre Salone del Gusto, project partners Slow Food, Global Footprint Network, Low Impact Fishers of Europe (LIFE), and GOB Menorca announced today.
"After striving for years to stress the importance of education and raise consumers' awareness of the value of their food and their connection with the people who produce it, we are excited to collaborate with sustainable fishing and farming organisations to progress to a world where all the actors can come together through common initiatives to improve each other's lives through an essential aspect of what it means to be human: the food we choose to consume to not only feed our bodies, but also nurture our spirits and communities," said Paula Barbeito, Foodnected Coordinator at Slow Food.
Funded by the MAVA Foundation over a two-year period, Foodnected is about "Connecting people and nature around local, fair and sustainable food systems." Its vision is to bring producers and consumers together through a Community of Practice grounded in shared values. By shortening the distance between producers and consumers and developing an ethical code of environmental and social values for the way food is produced and consumed, the project will address shortcomings in the prevailing market system and reverse the unfair situation faced by small-scale producers.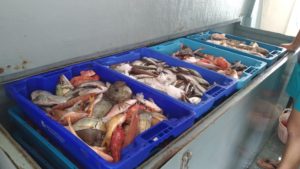 "Gaining fair access to resources and markets is a fundamental struggle for small-scale low-impact fishers who make up the majority of the European fleet. We believe that working together with others is essential to achieving a positive and meaningful change in our food systems. To be viable, fishers must be rewarded for the value they add through their good practices. On the other hand, consumers need to be able to easily identify sustainable, healthy and fair products, and to know their story, so they can value and select them," said LIFE Executive Secretary Brian O'Riordan.
You can watch the video of the event here.
Communiqué de Presse en Français